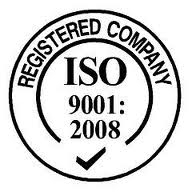 Food and Feed- One-Stop-Shop Analytical Services
עם 35 מעבדות בעולם וכ- 11,000עובדים, החברה מספקת שירותי אנליזות פרמצבטיות לכל אנליזה אפשרית נדרשת באיכות הגבוהה ביותר. מעבדותינו הן מאושרות (ISO 17025)
לחברה- ISO 9001:2008 לאריזה , רושום ושילוח דוגמאות.
According to ISO 17025
• Nutritional Values :Carbohydrates, fibers, sugars by HPLC, Inulin, Fatty acids and more
• All vitamins (15 vitamins): Vitamin A, Vitamin B1, Vitamin B2, Vitamin B3, Vitamin B5, Vitamin B6, Vitamin B7, Vitamin B9, Vitamin B12,Vitamin E, Vitamin C, Vitamin D2+D3, Vitamin K, Folic Acid
• All Toxins:
Aflatoxins B1, B2, G1, G2, Aflatoxin M1, Deoxynivalenol, Fumonisins, Ochratoxin A, Patulin
• All Allergens: Gluten, Allergen of eggs, Histamine Total milk allergen, Allergen of almonds, Allergen of peanuts, Allergen of hazelnuts Allergen of walnuts, Mustard, Shellfish Cashews, Celery, Fish, Lupine, Pistachio Mollusca
• Pesticides, herbicides
• Additives
• Food Authenticity
• Food Packaging
• Dioxins, Furans & PCBs
• Hormones
• Antibiotics
• PAHs
• All metals and minerals in ICP/ICPMS:
Al, As, B, Ba, Ca, Cd, Co, Cr, Cu, Fe, Mg, Mn, Mo, Ni, P, Pb, S, Se, Sn, Sr,V, Zn Ag, Cs, Li, Rb, Te, Ti , Be, Bi,Sb, Se, Sn, Hg
• Pollutants
• Microbiology
• GMO
לחברה 35 מעבדות בעולם, וכ- 11,000 עובדים , המספקים כל אנליזה אפשרית נדרשת באיכות הגבוהה ביותר.